Happy Saturday friends!
It's product swap time again!!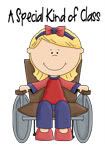 I chose to review her "
Farm Math Work Station Activities
"
This packet is *perfect* for my kiddos- we are still really focusing on 1-5 and will be introducing 5-10 next six weeks with a farm theme!
There are seven math work station activities including adding, subtracting, counting, number recognition, number matching, measuring and estimating.
This is a number recognition game- your kids flip the card over and find the number!
I think this is my *favorite* station because we work SO stinkin' hard on "one more" in Kindergarten! Each card has a certain amount on it- your students will count the animals, write the number on the recording card, and then add one more with the animal cards to find the sum. LOVE!
This is a measuring activity- I like using some fun erasers or candy, linking cubes, stacking dots, or something I have on hand for measuring!
This is a number recognition and building sets station. Perfect for 1 to 1 correspondence and recognizing numbers!
We went to the Corn Maize this week and next week we will begin a fall/ farm unit- so I am so excited to use this during math stations! It will be a perfect and meaningful supplement!
And head on over to her blog to check out a review of my Halloween packet!
{snag it up today or tomorrow while it's on sale for the swap! Halloween is JUST around the corner!!}